Our running assessments are centred around you and we design a personalised plan to improve technique to help get rid of niggling aches and pains and allow you to become a stronger, more efficient runner.
Rediscover your love of running and get back to running in a smooth efficient manner
Unlock your limits with our detailed run analysis sessions
Optimise your individual biomechanics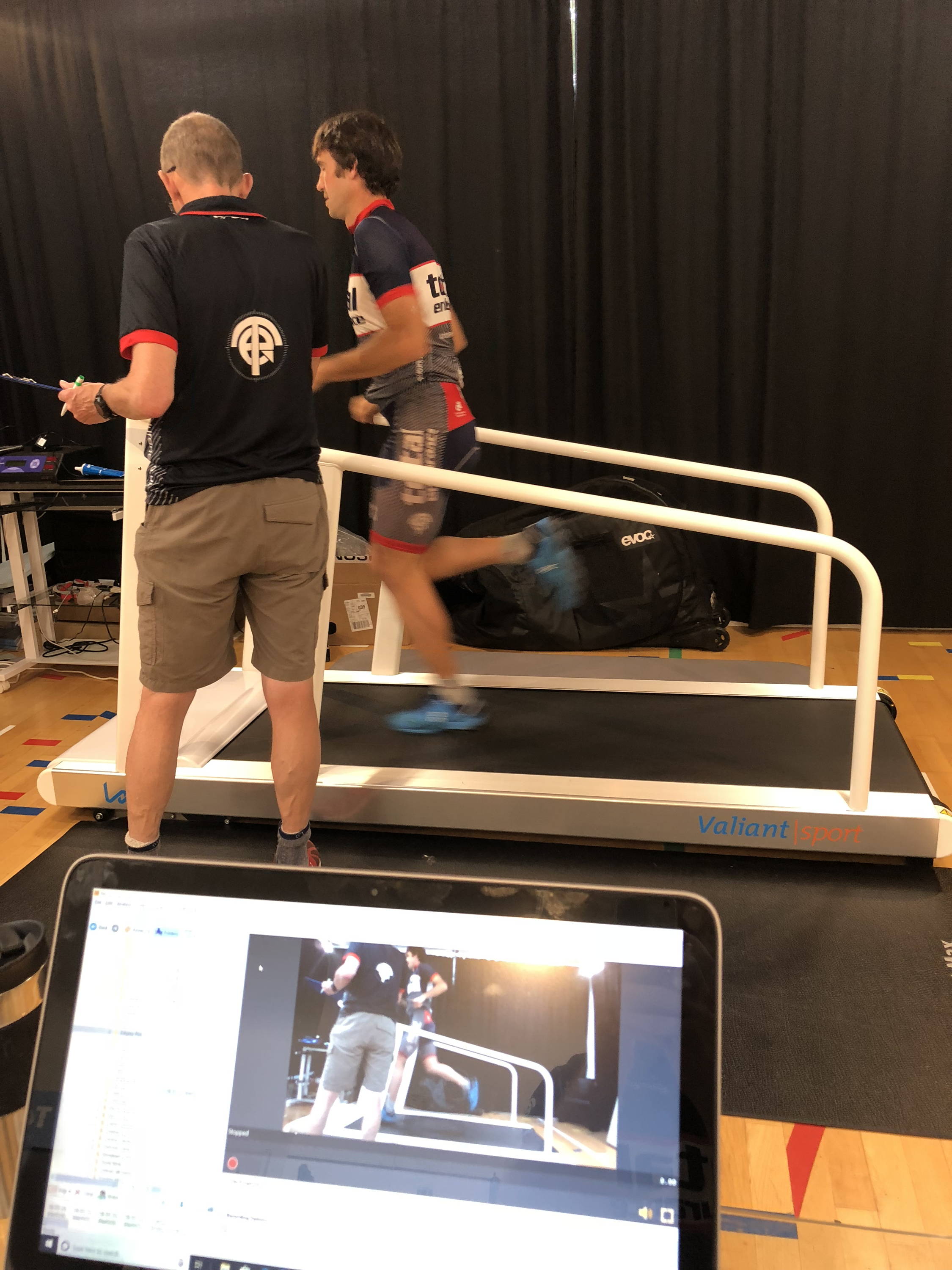 One of the common issues we experience with runners and those trying to build up their running is the constant cycle of injury, getting treatment and then gradually building the running back up only to get another injury and in many cases a bigger list of exercises to try to cram into your busy schedule.
This cycle often leaves runners frustrated and depressed as it stops them enjoying and taking part in the sport they love.
We start by carrying out a range of mobility / flexibility assessments and look how you perform a series of basic movements. We then record some video of you walking and/or running and capture running metrics from small pods placed on the shoe and sacrum
---
Once we have captured the necessary data and video we will discuss in detail the areas of interest and what each of them mean and how they can be improved.
---
By the end of the session you will feel empowered to make adjustments to your running and will have a clear path to escape the injury cycle.
---
90% of our clients see immediate improvements with their running and leave ready to make the adjustments to say good-bye to constant injury problems.
Get back to doing what you love
There are many reasons for runners experiencing pain, in most cases its never one particular thing but a series of things over time.  
Running technique is usually at the heart of most issues, our running assessments start with you in centre and we ask you questions to learn about the issues your experiencing and want to understand your training history and identify what your goal are not just for the session but for your longer term running